Sport >
SuperFinal Preview : Budlington Diggers
Thu Aug 17, 2017 6:55 am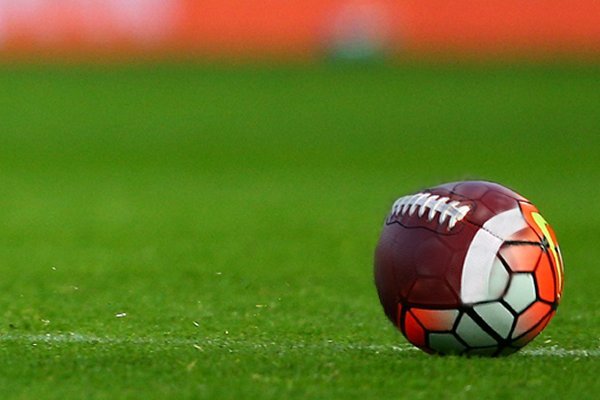 The Diggers vs Snakes match-up in this year's SuperFinal, which takes place next week at the Holy Ground, could well be a classic..

After months of preparation and weeks of anticipation, Diggers' star centre Leahawk Sparkbanner believe his team has got what it takes to win the SuperFinal : "I believe we've got what it takes to win the SuperFinal", he said today, relaxing by the pool at his Bulberry Hill condo. "The Snakes are a good team, but I don't think they've got what it takes. I think we've got what it takes. What does it take? The stuff we've got. They ain't got that stuff, we've got it."

The Diggers have had an easy run-up to the SuperFinal - their final playoff round against the Seeingeye Moles was abandoned when the Moles team were arrested for possession with intent to supply - but its possible the extended rest-period will work against them. Diggers' Lead Cover, Chuck Backswipe is alert to the peril, noting that they've "been working extra hard this past couple of weeks to make sure we don't get rusty" while coach Rusty Couple has been drilling the players daily.

Budlington Diggers Team :
Offensive - Sparkbanner, Maulhouse, Barmstein, Brown, Dickchurch, Monroe, Johnson, Moses, Mookowski, Wedgin
Defenderers - Backswipe, Tarpenhaut, Wilson, Carlston
---
International Swamp Locating tournament begins
Tue Aug 15, 2017 4:56 am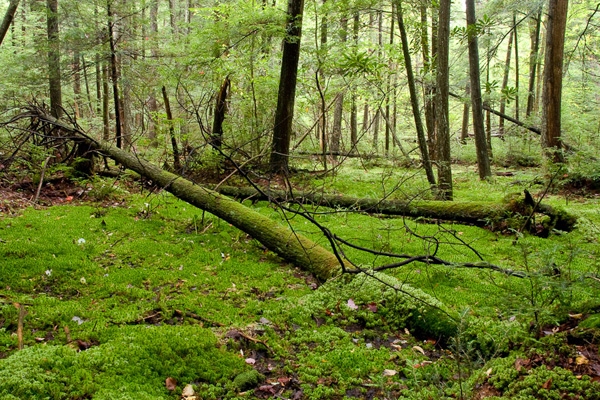 This year's International Swamp Locating tournament commences tomorrow, with world champion Mikail Godwinson looking to defend his title for the 25th year running.

Godwinson has been at the top of International Swamp Locating leaderboard since he first appeared on the scene back in the early 1990s, demonstrating his ability to locate swamps without even attempting to do so. Monday's tournament won't be so simple though; not only is Godwinson much older - his knees are frail and eyesight not what it was - there's also a number of younger Swamp Locators who will be challenging hard for the title.

Under-18s UK Swamp Locating champion, Alexander Hardybulb, is hoping to be the first to break Godwinson's grip on the title : "At some point the old geezer has got to slip up, and when he does I'll be ready. I've been practising locating swamps all weekend and I reckon I have a pretty good idea what they look like now".
---
SuperFinal Preview : Chinoke Snakes
Mon Aug 14, 2017 6:59 am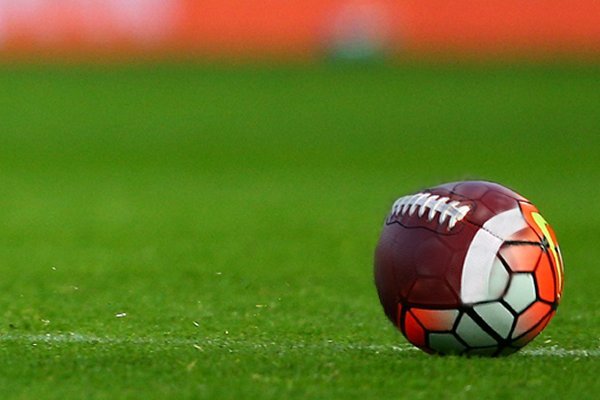 This year's SuperFinal, which takes place next week at the Holy Ground, is set to be a classic with both teams in top form.

The Chinoke Snakes breezed through their final playoff match against the L.Y. Bears, with star centre Carlton Weaksaway looking sublime as he led his team to a 71-point victory. Weaksaway is ably backed up by cross-liner Matt Venison - the league's leading ballscorer this season - not to mention the world-class wide-reader pair of Bobby Piltdown and Arthur Kopperburn.

If the Snakes have a weakness its in defendering, something Lead Cover Jerome Terrinson recognises : "We know we've got our work cut out with the Diggers. They're a great team.. they're all excellent ballscorers and we know they can produce a rapid forearm shuffle when they need it. But we're training hard and the boys can't wait for the whack off."

Chinoke Snakes Team :
Offensive - Weaksaway, Wilson, Venison, Kopperburn, Piltdown, Burgson, Smith, Bruceybonus, Neanders, Smackerson
Defenderers - Terrinson, Chives, Whittlestick, Brains.
---
Ballinhole Open Round 2
Fri Aug 11, 2017 7:21 am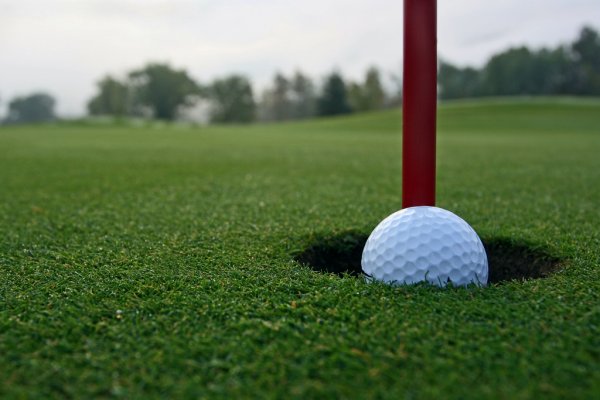 Round 2 of this year's Ballinhole Open commenced with No. 1 seed Fugal Horne looking to firm up his grip on the title, bringing in a 2 under lead from the first round.

However things didn't go to plan for Horne, who had a great amount of trouble getting the first couple of balls in their holes. Kim Chi, Horne's long-term companion and caddy, had his head in his hands as Horne repeatedly failed to chip in from the bunker at the third, and when he left his handbrake off on the fairway leading up to the fourth, resulting in his little car rolling down the hill into a lake, it looked like it was the end of his title aspirations for the year.

But as usual, Horne's class shone through. He borrowed a little car from a friend, gave his balls a quick polish, and then managed to fill the remaining 8 holes in record time, eventually finishing 4 under the bar with 9 balls in the holes.

Horne's closest competitors, Nick Ballcock and Tiger Melons, had steady days, both finishing 2 under with 8 balls in the holes, leaving the field wide open for the third and final round.

Round 2 Leaderboard
1. Horne | 4 under, 9 of 12.
2. Ballcock | 2 under, 8 of 12.
=. Melons | 2 under, 8 of 12.
4. Bagolimes | par, 7 of 12.
5. Plums | 1 over, 9 of 12.
---
Snakes edge Bears to go to SuperFinal
Tue Aug 08, 2017 11:01 pm
The build-up to Tuesday night's decider between the Chinoke Snakes and the L.Y. Bears ended up being more exciting than the match itself, as the Snakes dominated the Bears, finishing the game 25 minutes early when Bear's star centre Mickey Jackson fumbled with the safety ball.

The match had started well for the Bears when Halftacker Bobby Harrison pitched up a doozy to put the Snakes down 12 early. But it went rapidly downhill from there on, the Snakes converting from all 5 corners of the park with consummate ease.

The Snakes will meet the Diggers on the Holy Ground in December's SuperFinal.

Full scorecard :
Bears - 12
(Harrison 12 @ 2)
Snakes - 83
(Weaksaway 9 @ 4, 3 @ 5, 6 @ 16, Wilson 12 @ 18, Venison 6 @ 30, 3 @ 32 (+3 pointer), Piltdown 12 @ 33, Kopperburn 6 @ 41, Weaksaway 12 @ 41, 3 @ 49, (Jackson) 8 @ 55 (safety ball) )
---
Jones ready for hitting competition
Fri Aug 04, 2017 7:18 am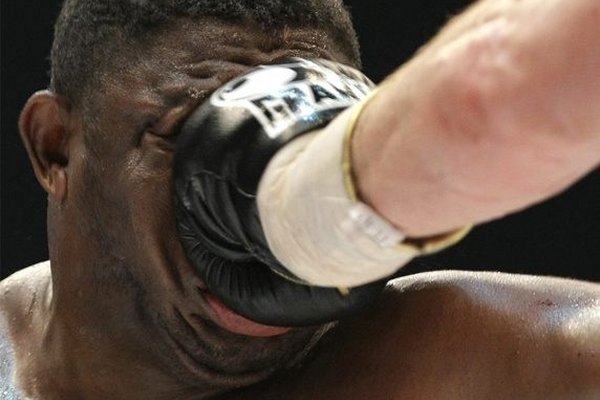 Semi-world championship contender Fanny Jones has declared himself ready for a full-on hitting competition with someone else of a similar stature.

Semi-world champion, Lion Fantastic, has already nodded a brief acceptance of the proposed hitting competition challenge using his neck muscles under contractual obligation of their mutual promoter, Bighair Jackson.

The hitting competition is expected to last for a period of time, with the hitting commencing in time to some bells and finishing when one of the competitors doesn't want to get hit any more than they have already. The winner will receive a belt and a new pair of socks.
---
Clown claims Fives crown in thrilling Smacker final
Tue Aug 01, 2017 4:59 pm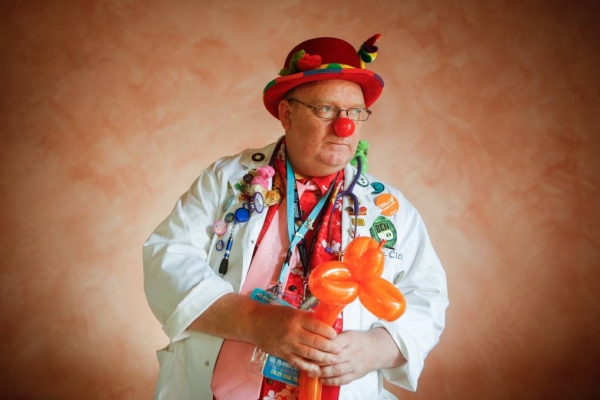 Fives legend Ivor Shuffleov missed his chance to claim the coveted Triple Fives title at this weekend's Smacker Magnum, we can finally report, now that the traditional post-match blackout has ended.

After a frantic series of heat events, Shuffleov prepared to face his final opponent, a newcomer to the Fives circuit and first-time Smacker competitor known only as Mr Binky.

Shuffleov, competing in his trademark snorkelling gear, started strongly to end the first day's play 6-2 up, having demonstrated his usual flair for double-enders, flicks off the wrist and well-timed finger-thrusts.

His opponent - aping Shuffleov's disguise tactic by competing in full clown regalia - held on grimly to remain just in contention. But everything was to change after nip, when Binky reversed the tables and amazed the crowd with a staggering repertoire of long-corner edge-hangers, subtle thumbstrokes and sliding butts to level the match at 8-all.

The usually unflappable Shuffleov was visibly shaken. It only remained for Binky to claim his crown by stuffing the purse, not once but five times, and with three farthings left on the clock.

Shuffleov declined to comment on his defeat, and left the arena in disgust. Binky, resplendent in his Smacker Magnum tiara, welcomed the attention of the gathered media but answered every question by holding up a sign that said "beep".

Will Binky become the dominant force in Fives that Shuffleov has been? Will Shuffleov return? The coins may be stacked against him, but if the world of Fives has ever proven anything, it's that it takes more than a quick jangle to break the bank.

The upcoming Banger Mashup in Rhyllsworthy promises more drama - and we'll be covering every flip.
---
Ballinhole Open Round 1
Tue Aug 01, 2017 6:41 am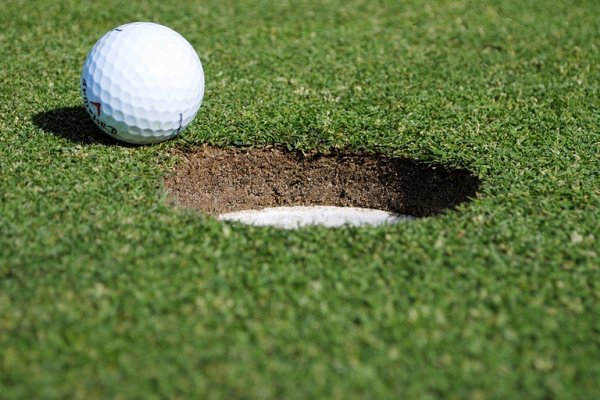 Both spectators at this year's Ballinhole Open were treated to a masterful display by No.1 seed Fugal Horne, as he romped around the 48 acre course to finish 3 under with 9 balls in holes.

Speaking to reporters in the members' club after play, Horne seemed satisfied with his performance : "It was a good round, I was happy with it. The holes were round, my balls were round, all round, it was a good round which I'm happy with. Is it my round?".

Meanwhile, there was a surprise early exit for Jack 'The Mackerel' Nicholson who failed to get any balls in holes.

Round 1 Leaderboard
1. Horne | 3 under, 9 of 12.
2. Ballcock | 1 under, 8 of 12.
=. Melons | 1 under, 6 of 12.
4. Plums | par, 9 of 12.
5. Bagolimes | 1 over, 4 of 12.
---
Big money in play at this year's Ballinhole Open
Fri Jul 28, 2017 7:03 am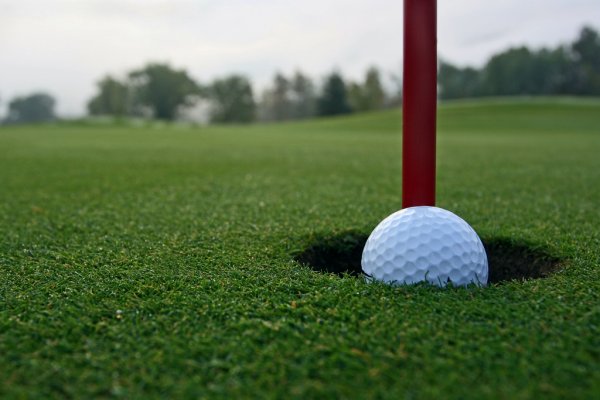 Prize money at this year's Ballinhole Open is expected to top 1,000,000 sheckles for the first time in it's history.

Players from all over the world will be competing in the tournament and hoping to take a slice of the big, steaming money pie by putting the balls in holes all around the famous 12 hole course.

No. 1 seed Fugal Horne will be looking to repeat his performance of last year when he was able to shoot a round of 6 under the bar, with 11 of the 12 balls in the holes before charge ran out on his little buggy. Fugal will also be keeping a close eye on local challenger Jack 'The Great White Shark' Nicholson, who has been having a personal best season, recently winning the Royal Dutch Ballinhole Invitational despite losing control of his legs.
---
Shuffleov eyes Triple Fives title
Wed Jul 26, 2017 6:59 am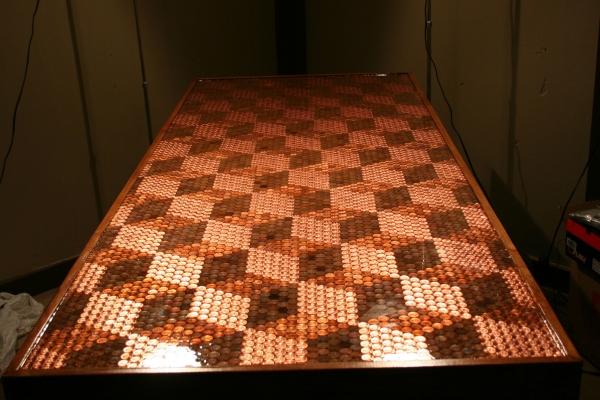 All eyes are on Ivor Shuffleov in the upcoming Smacker Magnum Fives this weekend, as the 27-time doubles champion attempts to become the first person to attain the legendary "Triple Fives" title.

Shuffleov - the savant Fives spinner better known as "The Coin" on table - has every major championship trophy under his belt, which many pundits have predicted will hamper him in the final event of 2016. The Coin, however, remains bullish about his chances at the Smacker Magnum.

"Zis is goink to be eazy. Vee shall zee how ze table falls," he commented in a canned telegram delivered to the INN offices. Shuffleov has used his trademarked canned message delivery system since he first broke into the Fives arena in 1987.

The identity of the Fives legend, who always competes wearing snorkelling gear, is still a mystery and is said to be the most important thread in several outstanding suits.

This year's Smacker Magnum takes place at the Royal Obscuratory. The tables, as is customary for premier league Fives, will not be revealed until the morning after nip.
---
Markets >
ISE 100 - down 0.1 at 4107.5
ICU up 0.01% against the Euro
Down 1c against the PD
We occasionally potter about in the garden.
---
Latest Imaginary News
Fri Aug 18, 2017 7:34 am
Fri Aug 18, 2017 7:34 am
Fri Aug 18, 2017 7:31 am
Thu Aug 17, 2017 6:55 am
Thu Aug 17, 2017 6:54 am
---
Imaginary journalists required

Are you interested in journalism but just can't stand the complete awfulness of the real world? Why not become an Imaginary journalist? We're currently looking for an Imaginary business correspondent, ideally someone with a high level of experience in the latest Imaginary business technologies. We have a number of other Imaginary positions available, all of which receive the same Imaginary benefits.