2nd Test - Final Day
Mon Nov 28, 2016 10:10 am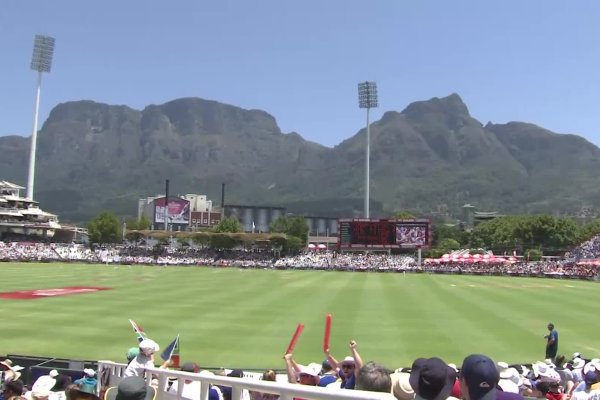 The Imaginary team battled hard to secure a difficult draw in the final day at the Costcuttle ground in Jillhadi, largely through an heroic battering display by Jimmy Chives.

After a short, 3-day delay due to the Umbrian switch from summertime, the final day's play commenced with an expectant hush floating around the capacity crowd, tickling the flags and murmuring gently through the assembled plastic pints. Umbria's chuckers knew they had a good chance of taking a series lead with a victory here, but they had just a day and two drinks breaks to skittle the Imaginary team.

Chives - who was promoted up the order following the retirement in the first innings of Imaginary opener Jim Jimson, under investigation for a drugs related incident - looked assured from the off, carefully playing each long ball through the bucket with soft legs, and gracefully glancing anything down leg through the gap in the long distant blanket. He was partnered admirably by captain Greggson who consistently refused to play at anything until first drinks.

The pair lasted till lunch (a selection of breads, humus, olives and spicy dips, accompanied by a good supply of vintage French Merlots) but Greggson looked unsteady afterwards, soon falling to Umbrian leggy chucker Barswat Mandarath, who had had a quiet match up till that point. Afternoon drinks followed shortly afterwards, and then tea, with Chives still standing firm at the crease. The Imaginary team lost battersmen Greggson, Cookerson and Keeper-Wilson early in the evening session, and it looked like Umbria might clinch the victory before play ended, but a final drinks break and a foreboding cloud ended play early, the captains shaking on the draw at 5:40 (UMT).

We'll be providing full coverage of the final, deciding test of the series that takes place in a few weeks time.

2nd Test - Draw
Umbria (1st Innings): 132 all in the hole.
Imaginary (1st Innings): 102 all in the hole.
Umbria (2nd Innings): 467 all in the hole.
Imaginary (2nd Innings): 175 for 6, all home safe.
Latest Imaginary News
Fri Aug 18, 2017 7:34 am
Fri Aug 18, 2017 7:34 am
Fri Aug 18, 2017 7:31 am
Thu Aug 17, 2017 6:55 am
Thu Aug 17, 2017 6:54 am
---
Markets >
ISE 100 - down 0.1 at 4107.5
ICU up 0.01% against the Euro
Down 1c against the PD
We occasionally potter about in the garden.
---
Imaginary News Network

This site is under construction, which means we haven't yet plastered it in ads and stuff like that. In this section we'll probably add a selection of links to more imaginary things, carefully selected based on your unique personality profile.